Registration opens 5 September 2019.
Registration Fees:
Fees (in EUR) apply to payments received prior to the indicated deadlines.
Registration Category
Early Bird Fee
until 21 January 2020
Regular Fee
from 22 January until 10 March 2020
Onsite Fee
from 11 March 2020 and onsite

Psychiatrist - EPA Member *
Country List A
Country List B
Country List C


€ 555
€ 435
€ 200


€ 665
€ 555
€ 255


€ 755
€ 610
€ 280

Psychiatrist - EPA Non Member
Country List A
Country List B
Country List C


€ 715
€ 555
€ 250


€ 825
€ 635
€ 290


€ 915
€ 685
€ 315

ECP Member **

€ 290

€ 345

€ 395

Residents

€ 305

€ 365

€ 415

Psychologists, Psychiatric Nurses,
Psychiatric Social Workers

€ 475

€ 585

€ 635

Student ***

€ 160

€ 205

€ 205

EPA Courses
Country List A
Country List B
Country List C


€ 60
€ 45
€ 30


€ 60
€ 45
€ 30


€ 70
€ 55
€ 35

EPA Courses for EPA Members

1+1 Buy one course entry, receive the
second course entry for free

1+1 Buy one course entry, receive the
second course entry for free

​1+1 Buy one course entry, receive the
second course entry for free

ECP Networking event

€ 15

€ 15

€ 15
Country List A – High-income economies
Country List B – Upper-middle-income economies
Country List C – Lower-middle-income and low-income economies
* EPA Member refers to an individual/international individual/associate/fellows EPA member(s), who has paid their annual membership fees for 2020. This category also applies to Honorary EPA Members.
** Early Career Psychiatrists (ECP) must be under 40 years of age at the congress date OR have less than 5 years of clinical practice after specialty. In order to register under this category, you will be required to upload a copy of ID with birth date OR a copy of an official letter/certificate from institution confirming the < 5 years with your registration form.
***In order to register under Resident category you will be required to upload a signed and stamped letter from the head of your department confirming your status.
**** Refers only to full-time students at time of the congress. The registration form must be accompanied by a copy of valid 2019-2020 student ID or an official letter from Head of Department confirming full-time student status.
FEES FOR PARTICIPANTS INCLUDE
Entrance to all scientific sessions
Congress material
Access to the Exhibition area
Invitation to the Opening Ceremony & the Welcome Reception
Coffee & lunch during breaks, as indicated on the timetable
*Congress fee does not include participation in the EPA Courses.
REGISTRATION PAYMENT
Payment of registration fees must be made in EUR after completing the registration process.
You may choose one of the following methods:
Credit Card:
i.e. Visa, MasterCard or American Express
Bank Transfer:
Additional 30 EUR handling fee is required.
Please ensure that the name of the Congress and participant are stated on the bank transfer.
Bank charges are the responsibility of the participant and should be paid at source in addition to the registration fees.
Please make drafts payable in EUR only to:
Account Name: EPA 2020 Congress, Madrid
Bank Details: Societe Generale, 10 PL Hotel De Ville, 74100 Annemasse, France
Bank Code: 00101
Swift No: SOGEFRPP
Account Number: 00020431510
IBAN Number: FR76 3000 3001 0100 0204 3151 047
Registration will only be valid upon receipt of the full payment by the registration department according to the deadline indicated. An email confirming the registration will be sent after receipt of the required fees.
Outstanding payments will be collected onsite and charged the onsite rate. A copy of the bank transfer (or other proof of payment) will be required if the registration fees were not credited to the meeting account on time.
CANCELLATION POLICY
All cancellations must be emailed prior to the below deadlines. Refund of the registration fee will be as follows:
Cancellations received up to and including 22 January, 2020 – 100% refund
Cancellations received between 23 January and 10 March – 50% will be refunded
11 March – no refund will be made
Note, in case of cancellation at any stage, bank transfer handling fee (30 euro) will not be refunded – applicable to Bank Transfer payments only.
GROUP REGISTRATION
For group registration of 10 delegates or more, companies are requested to contact the EPA Registration Team at: reg_epa20@kenes.com
EPA 2020 REGISTRATION DEPARTMENT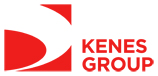 Rue François-Versonnex 7
1207 Geneva, Switzerland
Tel: +41 22 908 0488
Fax: +41 22 906 9140
E-mail: reg_epa20@kenes.com